FYI: We may earn a small commission if you make a purchase through a link on our site, at no additional cost to you. Please refer to our
Disclosure
for more details.
We recently took a trip with friends to the wonderful islands of Turks and Caicos.  Using our Inspirato Pass Membership, we booked the Villa Eos home on the southern side of the Island. 
Even though Inspirato has several homes on the Island, we chose Villa Eos because we wanted someplace directly on the ocean.  We also knew the Island was fairly small, so getting to the popular restaurant and shopping area of Grace Bay was only a 10-minute drive. 
This gave us the opportunity to enjoy all of us being together in one place, on the water, with just a short drive to food and entertainment.
Villa Eos – Long Bay Beach Club
The home itself was gorgeous.  It's part of a three-home cluster called Long Bay Beach Club.
It was a good size, fitting all nine of us comfortably, with our own ensuite bedroom.  The furnishings were modern and chic and had the most stunning views of the beautiful, turquoise Caribbean Sea.  Mostly, we enjoyed the outdoor living area, with a pool, grill, and lounge seating for everybody. 
Also, our house manager David was exceptional!  He stopped by every day to check on us, and to make sure that our trip was perfect.  If we needed anything at all, David was there to help and was full of knowledge about the whole Island.  He also gave us great lunch and local bar recommendations.  He was fantastic!
Kitchen & Dining
The kitchen was modern and had an open concept, again giving us the best views from every angle. Inspirato had the refrigerator filled with groceries that we had ordered prior to arrival, one of many of Inspirato's perks.
The Kitchen, Dining, and Living areas all opened up to the deck and pool with beautiful views of the Caribbean!
Bedrooms
The villa is configured with 5 bedrooms over 3 floors. The top floor houses the Master and a second bedroom with a partial ocean view. The Master is a full ocean view.
On the main floor, there is 1 bedroom overlooking the pool and deck with access to the pool.
The bottom floor has the remaining 2 bedrooms, one of which has twin beds. All of the others have king bedding. Ensuite bathrooms are in each bedroom and the Master has a soaking tub. There is also one tub in one of the downstairs bedrooms.
Pool and Amenities
We spent a ton of time on the pool deck. It was a great place to hang out, have drinks, eat lunch or dinner, and take in the beautiful Caribbean view!
A couple of our friends took advantage of the "fitness cabana" which was a free-standing building with a weight room and outdoor shower. It was a perfect setup to get in a quick workout!
Our Inspirato planner set us up with a driver who took us everywhere we wanted to go.  He was on call for us the entire five days we were there and did an exceptional job of teaching us about the Island.  It was nice to not have to worry about driving at night in an area that we were not familiar with.  He took us to town and back numerous times throughout the trip, and we could always count on him!
Activities
We decided to spend a lot of relaxing time at the home, enjoying the pool and the Ocean.  But for a couple of days, we did some great excursions.  Both were recommendations from the Inspirato planner. 
My favorite was renting a catamaran from Sail Atabeyra.  We had a private half-day tour that was just spectacular!  The boat was spacious, and we enjoyed cocktails as well as a lunch consisting of a large charcuterie spread that was amazing. 
We were able to snorkel and sunbathe and enjoy the beautiful beaches of Turks, where we could wade in the warmest, prettiest water I have ever seen.  I have been on many catamaran rentals, but this experience was so well done, that I would rate it by far my favorite.  The crew provided us with the best service and made our day one to remember.
Another excursion we enjoyed was a private jet ski rental, called Caicos H20.  The jet skis were dropped off in the water right in front of our villa!  We again had a tour guide who took us to Iguana Island, and a bar in the middle of the ocean!  It was another day to remember!
While we were here, we ate at some amazing, tropical restaurants.  My two favorites by far were Coco Bistro and Infiniti.  Both were in Grace Bay and had delicious food and the most beautiful ambiance.  I highly recommend both! 
Another evening, we hired a personal chef, recommended by Inspirato.  The name of the company was Grandma's Boy Chef Kitchen and Catering, and we had a fun and yummy Caribbean feast.  This was a nice break from going out to dinner, and we all enjoyed staying at the villa, eating with the ocean in the background, and just loving the time spent with good friends! 
If I had to find one thing that I did not love about Villa Eos, is that the beach itself was not as usable as the beaches on the other side of the island, in Grace Bay.  The recent Hurricane brought some debris to the beach, which did not make it suitable for relaxing.  However, the water was calm for most of our stay so we spent time paddle boarding, canoeing, and swimming just steps from our home. 
Also, Villa Eos has a dock near the water with lounge chairs just feet away, so you felt like you were still on the beach.  It is a trade-off because if you decide to stay in Grace Bay, there are no Inspirato "homes" directly on the beach and you wouldn't enjoy the fun of all staying together.  For us, this was the perfect setup!
We cannot wait to go back to Turks and Caicos and would definitely rent this villa again!
Recommendations
Here are a couple of recommendations from our trip:
Inspirato Member Referral
If you would like to join Inspirato and gain access to amazing luxury vacation homes and resorts via a monthly subscription model (like I do), please use my referral link below and connect with an Inspirato representative who will hook you up with the latest promotion!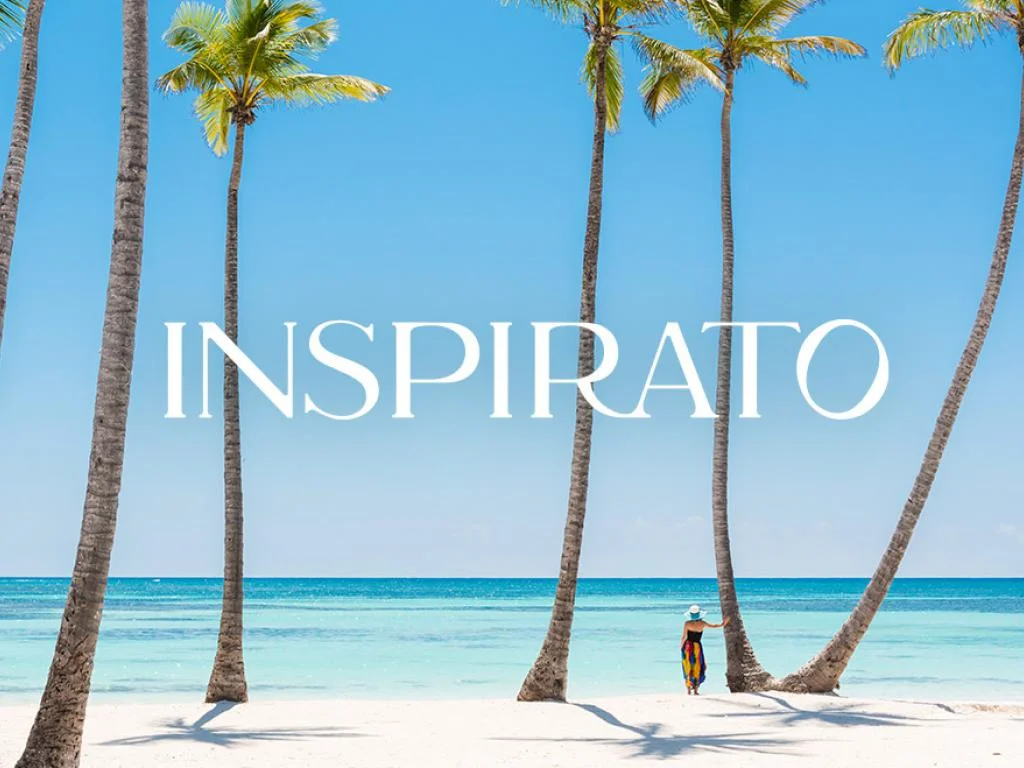 Inspirato Referral Offer
If you're interested in joining Inspirato, use my referral link to learn more about Inspirato membership packages & make sure you are getting the latest (and best) promotion.
Get Referral Offer
More Inspirato Content