FYI: We may earn a small commission if you make a purchase through a link on our site, at no additional cost to you. Please refer to our
Disclosure
for more details.
If you are a Marriott loyalist, former SPG member, or just someone looking to understand what's new and different with Marriott's Bonvoy rewards program, this is the guide for you.  Everything you need to know about the new Marriott Bonvoy program – how to earn more points, how to redeem points, how to get elite status, what hotels award you with the most points, etc… it's all here.
The New Marriott Rewards Program – Marriott "Bonvoy"
In 2016 Marriott bought Starwood Hotels & Resorts and created the world's largest hotel company with more than 6,700 properties in 127 countries, spread across 30 hotel brands.  The merger resulted in a mega hotel company with some of the most exclusive properties in the world and three loyalty program's that would have to be integrated and rationalized.
Initially, the Marriott, Starwood and Ritz Carlton loyalty programs were kept separate.  Then in August 2018, Marriott unified the benefits across the three programs and merged them onto a single technology platform and reservation system, but still kept the 3 legacy program names alive and separate.
Marriott's goal was always to create a single new rewards program, but the magnitude of moving 120 million members to a new program and platform required the integration to happen in phases.
Finally, on January 16, 2019 Marriott announced the brand name of their new rewards program.  "Bonvoy" is the new name of Marriott's loyalty program that went into effect on February 13, 2019.
Marriott Bonvoy Properties and Brands
Marriott Rewards, Starwood Preferred Guest and Ritz Carlton Rewards no longer exist.  They have officially been combined into one uber-rewards program called Marriott Bonvoy.  The combination of these three programs puts Marriott way ahead of all other hotel loyalty programs with the widest range of hotel properties with which to use your hard-earned points.
Marriott now has over 6,700 properties in 127 countries ranging from the ultra high-end St. Regis and Ritz Carlton brands to low-end, economy brands like Fairfield Inn and Four Points by Sheraton.  Marriott has a hotel category for every type of traveler.
However, trying to differentiate 30 brands within a large hotel portfolio is not easy.   So to help to help put some perspective on the brands and their market focus, Marriott has segmented them into five broad categories of "Luxury", "Premium", "Select", "Collections" and "Longer Stay" and then further sub-segmented each by "Classic" and "Distinctive" properties.
1.  Luxury Properties
"Bespoke and superb amenities and services"
Classic Luxury
Distinctive Luxury
2.  Premium Properties
"Sophisticated and thoughtful amenities and services"
Classic Premium
Distinctive Premium
3.  Select Properties
"Smart and easy amenities and services"
Classic Select
Distinctive Select
4.  Longer Stay Properties
"Amenities and services that mirror the comforts of home"
Classic Longer Stays
Distinctive Longer Stays
5.  Collections
"Uniquely designed, each offering distinctive to luxurious experiences"
Marriott Bonvoy Benefits & Elite Status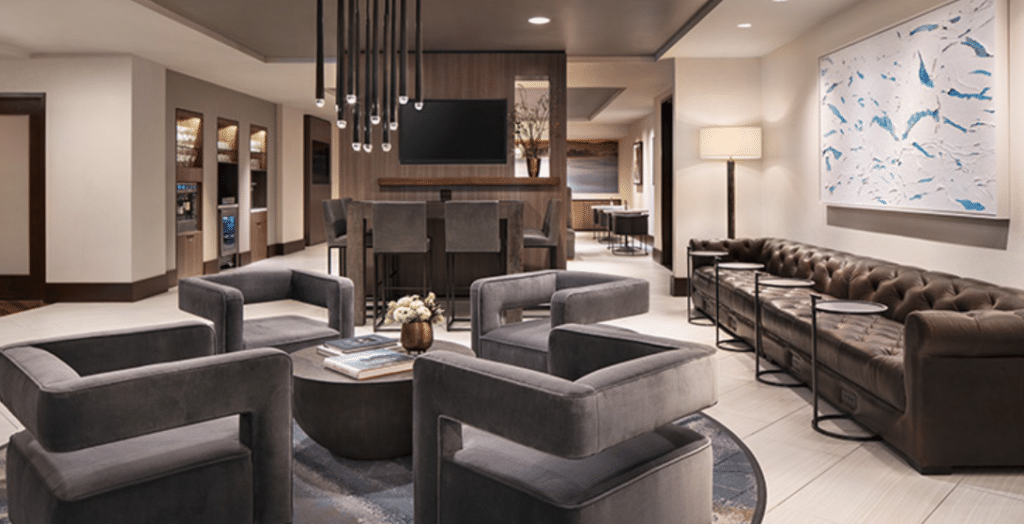 Marriott's elite status offerings have grown with the new program.  Marriott Bonvoy now has six levels of "Elite Status" plus three levels of "Lifetime Elite Status".
The 6 Marriott Bonvoy elite levels are:
This chart summarizes the benefits of each Bonvoy elite status level.
Marriott also rewards long time, loyal customers with lifetime elite status to keep you from having to "chase" status every year.  The Marriott Bonvoy Lifetime Elite Levels are as follows:
Lifetime Silver Elite  (250 lifetime nights + 5 years Elite status)
Lifetime Gold Elite (400 lifetime nights + 7 years Gold Elite status or higher)
Lifetime Platinum Elite (600 lifetime nights + 10 years Platinum Elite)
Lifetime Titanium Elite (Grandfathered status – no longer available)
(The Lifetime Titanium Elite Status is a grandfathered status which was only achievable until December 31, 2018.  Members received notice of this Lifetime achievement in January 2019. It was based on combined Marriott and SPG status prior to 12/31/2018.  The requirement was 750 Qualifying Nights + 10 Years as Platinum Elite)
How to earn Marriott Bonvoy points
The most obvious method for earning Marriott Bonvoy points is by staying at their properties.  However, what isn't so obvious is that not all properties treat the points earning process the same.  For example, you will earn 10 points per dollar on all qualifying charges at most Marriott properties.  However, Marriott's "longer stay" properties are an exception that you need to be aware of.
Element, Residence Inn, and TownePlace Suites earn 5 points per dollar on qualifying charges
Marriott Executive Apartments and ExecuStay earn 2.5 points per dollar on qualifying charges
Pro Tip:  If you are trying to earn Marriott points through hotel stays you should avoid Marriott's longer stay properties as it will take at least twice as long to earn as many points as you would at other Marriott properties.
Important note about booking through Online Travel Agents (OTA's):   Rooms booked through third-party online retailers, such as Expedia.com, Orbitz.com, Travelocity.com, Hotels.com, Booking.com, Priceline.com, etc. are not eligible for points, miles or elite night credit. Wholesale packages and series tours also are not eligible for points, miles or elite night credit regardless of booking source.
The only way to guarantee you will earn Marriott points and elite night credits with your hotel stays is to book direct on Marriott's website.
But that doesn't mean you have to pay rack rates.  Marriott is constantly offering special discounts and promotions to both lower your room rate and help you earn extra bonus points.  You just need to know where to find the special rate codes and understand how to register for the promotions.
Check out our Marriott Deals and Promotions Page for the latest offers and Bonvoy promotions.  These deals and promotions are provided by Marriott, so you will get all of your points and elite night credits with them.  We aggregate the offers and links in one page to make them easy to find and use, as they are typically spread across Marriott's website and can be tough to find if you don't know where to look.

How to earn bonus points with Marriott Bonvoy promotions
Like all major hotel loyalty programs, Marriott frequently publishes promotions to allow members to earn more bonus points for their stays.  You should always sign up for every Marriott promotion so you don't miss out on an opportunity to earn bonus points.  Even if you don't have any travel plans in the near future you should still register.
Registration takes less than one minute and doesn't cost anything.  If an unexpected trip comes up and you forgot to register you will miss out on the bonus opportunity and won't be able to retroactively get the points.  If you travel with any regularity, you should always register for all hotel promotions.
As mentioned before, we provide an updated list of Bonvoy promotions on our  Marriott Deals and Promotions Page. 
How to earn Marriott Bonvoy points with credit cards
Credit cards are a great way to earn a bunch of extra points, especially with some of the big sign up bonuses they offer to new cardholders.
There are two ways to earn Marriott points from credit cards:
Co-branded Marriott Bonvoy Credit Cards that earn Marriott points, and
Credit Cards with flexible points that can be converted to Marriott points
Marriott Bonvoy Co-Branded Credit Cards
Marriott co-branded credit cards are available as both personal and business cards and allow you to earn Marriott points with every purchase you make.  The points earned from your credit card spending will post to your Marriott Bonvoy account automatically each month.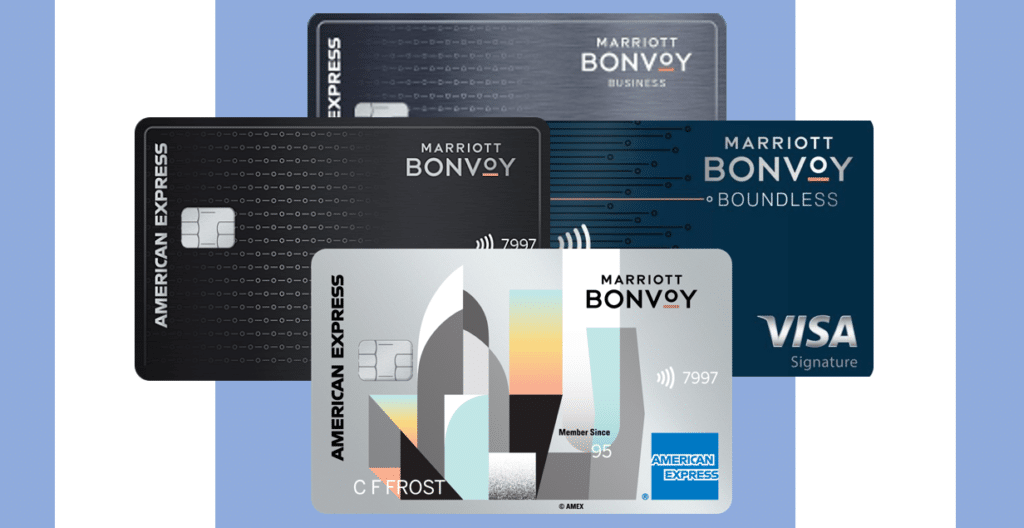 Both American Express and Chase offer co-branded Marriott Bonvoy credit cards.
Credit Cards with Marriott Bonvoy Transfer Options
You can also convert Chase Ultimate Rewards points into Marriott points at 1:1 ratio.   You will have to manually make the transfer but it is really easy and the points post instantaneously.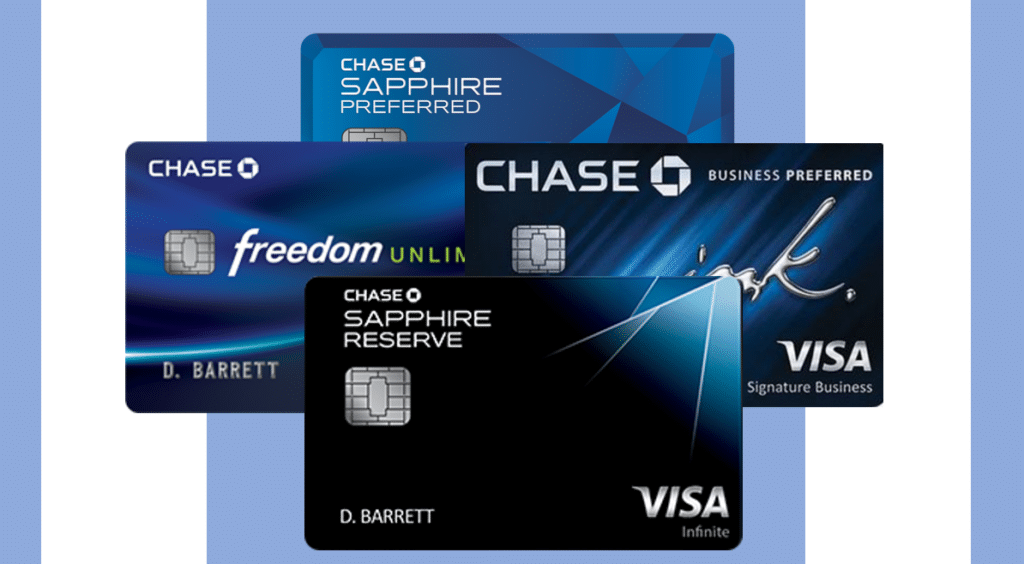 The following cards earn Chase Ultimate Rewards Points:
Finally, you can transfer points through Diners Club.   Diners Club "Club Rewards" can be transferred to Marriott Points at a ratio of 1,500 Club Rewards Points: 1,250 Marriott Points.  The following cards earn Diners Club "Club Rewards":
How to earn Marriott Bonvoy points w/ Marriott partners
There are a couple of partners that work with Marriott and allow you to earn Marriott points from purchases made through their Marriott partnership offer.  They include:
Hertz – Earn up to 2,000 Marriott Bonvoy points with each rental.
Cruises Only – Earn 3 Bonvoy points for every dollar you spend when you book a cruise through the Marriott Cruises Only partnership link
How to earn Marriott Bonvoy points w/ meetings & events
Marriott Rewarding Events provide the ability to earn points or miles to members who book and hold qualifying group meetings and events at Marriott properties (with the exception of Residence Inn, Marriott Executive Apartments and TownePlace Suites).
A member will earn two points for every one U.S. dollar ($1.00) spent on qualifying event charges, up to a maximum of 60,000 base points per qualifying event.
Elite Members may earn more than the 60,000 base point maximum with extra bonus points:
Silver Elite, 10% bonus, up to 66,000 points per qualifying event.
Gold Elite, 25% bonus, up to 75,000 points per qualifying event.
Platinum Elite, 50% bonus, up to 90,000 points per qualifying event.
Titanium Elite, 75% bonus, up to 105,000 points per qualifying event.
You can also choose to earn airline miles instead of points for the meetings.  In this case, members earn one frequent flier mile for every one U.S. dollar ($1.00) spent on qualifying event charges, up to a maximum of 20,000 miles per event, regardless of elite level.
Pro Tip:  You also earn elite night credits for rewarding events, even if you only rent a small conference room for one day.  Always make sure to instruct the hotel to put your conference room rental under the rewarding events program.

This is a big benefit that is often overlooked and can quickly put you on a fast track to elite status.  Members who hold qualifying events at participating properties will also receive ten elite night credits for their first qualifying event, and then earn one elite night credit for every twenty rooms booked and actualized, up to a maximum of twenty elite night credits per contract.
When booking a conference room always book through the hotel's local sales office and ask them to make sure you get credit for Rewarding Events.  This is one of the easiest ways to rack up a bunch of credits toward elite status.
How to earn Marriott Bonvoy Points with Emirates Airlines
Starwood had originally established a partnership with both Emirates and Delta to share elite status benefits and allow you to earn frequent flier miles with your hotel stays as well as hotel points with your flights.
The merger of SPG and Marriott eliminated the Delta "Crossover Rewards" program and partnership, but the Emirates partnership remains intact under the name "Your World Rewards".  The program is currently grandfathered and not open for new registration, but Marriott does indicate that registration could open again soon.
The Your World Rewards program lets you earn Emirate Skywards miles when you stay with Marriott.
Emirates Skywards Silver, Gold and Platinum members earn 1 mile per US dollar (on top of points) spent on all eligible on all eligible stays at Marriott Bonvoy Hotels & Resorts
Emirates Skywards Gold and Platinum members enjoy additional benefits at Marriott Bonvoy hotels, including 4pm late checkout, access to the Elite check-in and complimentary in-room Internet access.
How to earn frequent flyer miles with Marriott Bonvoy
If you prefer to earn frequent flyer miles over Marriott points, there is a way to do that as well through the Marriott Bonvoy program.  Marriott has partnered with over 40 airlines to allow you to earn frequent flyer miles when you stay at Marriott properties.
To change your earning preference from points to miles you will have to go to your Marriott Bonvoy "My Account" page.  Go to the "profile" tab, and then scroll down to the "Earning Preferences" section, where a pop up will ask you to choose either miles or points.  If you select miles, you will then have to add your preferred airline and frequent flyer number.
How to redeem Marriott Bonvoy points
Now that we have covered all the ways you can earn points, let's review how to use them.
Marriott has some great ways to redeem your Bonvoy points.  As a general rule, the best redemption options are using your points for free hotel nights, transfers to frequent flyer miles or for unique experiences with Marriott Moments.  Redeeming for gift cards, rentals cars, cruises and shopping are all options, but they provide a very low value for your points.
How to redeem Marriott Bonvoy points for free hotel nights
Marriott Properties are grouped into 8 categories to determine how many points are needed for a free night at any given property.  The amount of points required per category is listed in the table below and will vary by the property class and the time of year you are booking the room.
If you are staying at the hotel for 5 nights or longer, Marriott has a great 5th night free option where you get a 5 night stay for the price of 4 reward nights.
** Stay for 5, pay for 4. Receive a complimentary night when you redeem for five nights.
Marriott also has PointSaver redemptions where you can save up to 33% when you book with PointSavers.  These are fairly tough to find, but they do exist in off season periods.
To see if a property is offering a PointSaver rate go to the booking page and enter your destination.  In the dates field, scroll down and select flexible dates, then check the "use points" box and select the "Find Hotels" button.   If a hotel is offering a PointSaver rate it will show up on the flexible dates avialability screen.
Another option is to go to the PointSavers page and scroll all the way down to the bottom of the page were there is a drop down list of the properties currently offering PointSaver rates and the dates they are available.
In case you are wondering what type of hotels are in each category, below are links to all hotels in each category:
How to transfer Marriott Bonvoy points to frequent flyer programs
Marriott Bonvoy points can be transferred to airline miles with over 40 frequent flyer programs.
The transfer ratio is 3 points to 1 mile for most participating programs, plus there is a 5,000 mile bonus when you transfer 60,000 points to an airline program.
Transfer points to more than 40 airlines, including United, Delta, Emirates, Lufthansa, China Eastern and more. The transfer ratio will be 3 points for one mile.
Transfer as few as 3,000 points and up to 240,000 points per day — and any amount in between.
As a bonus, Marriott will add 5,000 miles for every 60,000 points you transfer to airline miles, for a total of 25,000 miles in the airline program of your choice.
Due to their relationship with United, the best transfer option is with United Airlines where you get an additional 10% mileage bonus when you transfer your hotel points to United MileagePlus.
The relationship with United gets even better for Marriott Titanium members who get complimentary United MileagePlus Premier Silver status, which includes:
Complimentary access to Economy Plus at check-in for you and a companion, when available
Complimentary Premier upgrade confirmation as early as day of departure, when available
One complimentary checked bag (up to 70 pounds)
Premier Access® priority airport services, where available
7 award miles for every dollar you spend on United flights
How to use Marriott Bonvoy points for unique experiences
One of the more unique ways to redeem your points is for "experiences" with Marriott Bonvoy Moments.   This is a special program Marriott offers where you can "redeem or bid" on experiences and events. Your points can grant you VIP access to sporting events and concerts or even a private dinner with a celebrity chef.

There are some packages that appeal to a broad audience and are highly aspirational where the bidding goes through the roof, but you can also find experiences that don't get as much attention and offer a great value.  Check the Marriott Moments page often to see what new experiences are being offered and how much interest there is with each one.
Use the Marriott Rewards Search Tool for Flights and Car Rentals
If you want to skip the step of transferring you Marriott points to an airline frequent flyer program you can use the Marriott Rewards Air + Car Search tool.  With this option you redeem Marriott Rewards Points directly for your airline ticket or rental car.   Either pay with just points or with a combination of points and cash.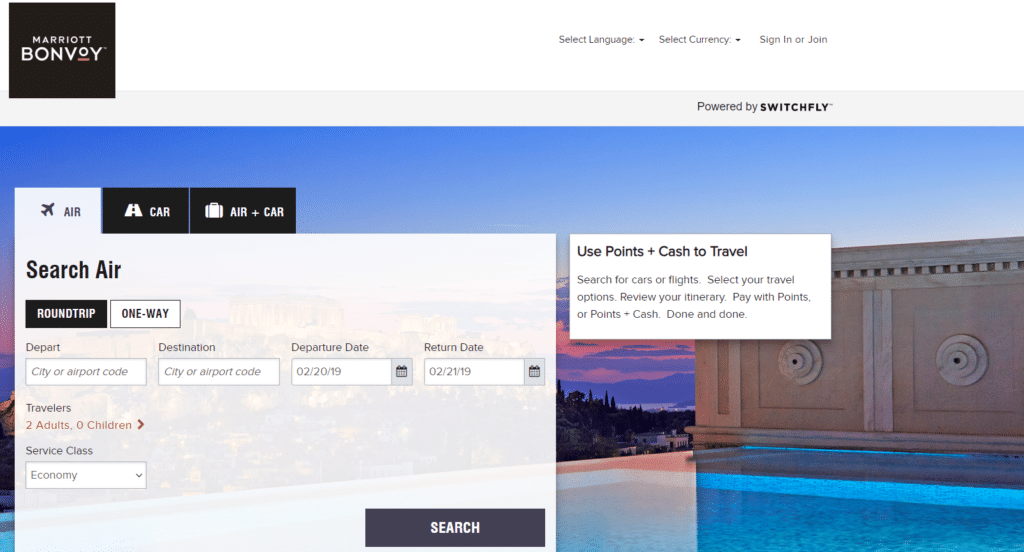 The benefit of this tool is that it allows you to skip the transfer step, expands your flight options to include more airlines, and eliminates blackout dates and other restrictions found with airline mile redemption programs.
However, this is not a good use of your points from a value standpoint.   Based on some flight examples we ran, Marriott provides a value of about .4 cents per Marriott point when using this tool, which is not a good value for your points.
How to redeem Marriott Bonvoy points for cruise discounts
You can Redeem Marriott Bonvoy points for cruise certificates with CruisesOnly.  Redeem enough to pay for 100% of your cruise or redeem enough for a partial discount and earn points on the additional "out-of-pocket" cost.  Similar to booking flights with your points, the value of each Marriott point in this case is about .4 cents per point.  Not a great use of your points
63,000 Points $250 Off
125,000 Points $500 Off
250,000 Points $1,000 Off
625,000 Points $2,500 Off
1,250,000 Points $5,000 Off
How to use Marriott Bonvoy Hotel + Air Travel Packages
Prior to the merger of SPG and Marriott Rewards, the Marriott Hotel & Air Packages were a great use of Marriott Rewards Points, however, since the new program changes were announced, these are no longer the deal they used to be.
That said, if you will be spending 7 nights (using points) at a Marriott property, then this option could still be a good value.
For example, if you book a 7 night stay at a category 7 property, like the JW Marriott Guanacaste in Costa Rica, the travel package will cost you 570,000 Marriott rewards points and will include 110,000 frequent flyer miles to be transferred to Delta, American, Hawaiian or any of the other airlines referenced in Hotel + Air Package.
To put this in perspective, seven nights at a Category 7 property will cost you 360,000 Marriott Rewards Points.   Transferring points to receive 110,000 airline miles will cost you 330,000 Marriott Rewards Points. In this case you are essentially getting a 25,000 frequent flier mile bonus by booking the package with 570,000 points.
Frequently Asked Questions
Do Marriott Bonvoy Points Expire?
Marriott Bonvoy points do not expire, however your account will be closed if you have no activity in a 24-month period.  Here is the statement from Marriott Bonvoy Terms and Conditions:
"A Membership Account may be closed at the Company's discretion if no Points or Miles are accrued during a 24-month period. All Points in the Membership Account will be forfeited at that time."
Is the SPG Pro Program still in effect?
No.  The SPG Pro program ended in August 2018.  However, members are still able to earn Points for meetings and events through the new Rewarding Events structure. Make sure to include your Membership Number in the contract and throughout your engagement with the hotel to receive Points.
What is Your24?
Your24™ is a feature only available to the Ambassador Elite Members (100 nights and U.S. $20,000 in qualifying spend every calendar year).  The feature gives you the flexibility to choose your check-in time. For example, check in at 9 a.m. on the day of arrival and check out at 9 p.m. on the day of departure.  Please contact your ambassador to make your request(s).
What is "Your Choice"?
Your Choice lets you earn points for the days you pass on housekeeping services. When you do, Marriott will credit your membership account with 500 bonus points per day at participating Renaissance and Marriott hotels or with 250 bonus points per day at participating Courtyard, Fairfield by Marriott and SpringHill Suites hotels in the U.S. and Canada.
You can forgo housekeeping any day for up to three consecutive days at a time and up to 5,000 bonus Points per continuous stay. To participate, provide your membership number at check-in and advise what days during your stay you want to make a green choice with "Your Choice".