This guide provides an in-depth look at renting and saving with Budget, including a summary of their rewards program, Budget Fastbreak. You'll learn all about Budget Car Rental, the deals they offer and how to get the most of each car rental.
Either read everything sequentially, or use the Table of Contents (above) to jump to the section that's most relevant to you.
It's all here. Check it out!
Budget Promo Codes
Let's start off with some deals, discounts and promo codes offered by Budget. The following are some of the current Budget Promo Codes and Offers:

Deal
Budget Promotion
Promo Code
Budget + Amazon
Stack the savings! Get up to 30% off your rental + 10% back in an Amazon.com Gift Card*
Savings auto applied
Susan G. Komen
Save up to 25% and 5% of the base rate will go toward
Susan G. Komen Breast Cancer Research
R899700
Neighborhood
Save up to 10% on already low rates
B112100
Weekly Rental
Save up to 15% on Rentals of 5 Days or More
D111800
Monthly Rental
Save 15% on Rentals of 28-59 Days
B141500
A Budget BCD Code is the abbreviation for the "Budget Customer Discount" program. These codes are discounts that can range from a limited time offer, to a corporate discount, to a discount for using a particular credit card, to a discount and bonus offer combination with a Budget Travel Partner.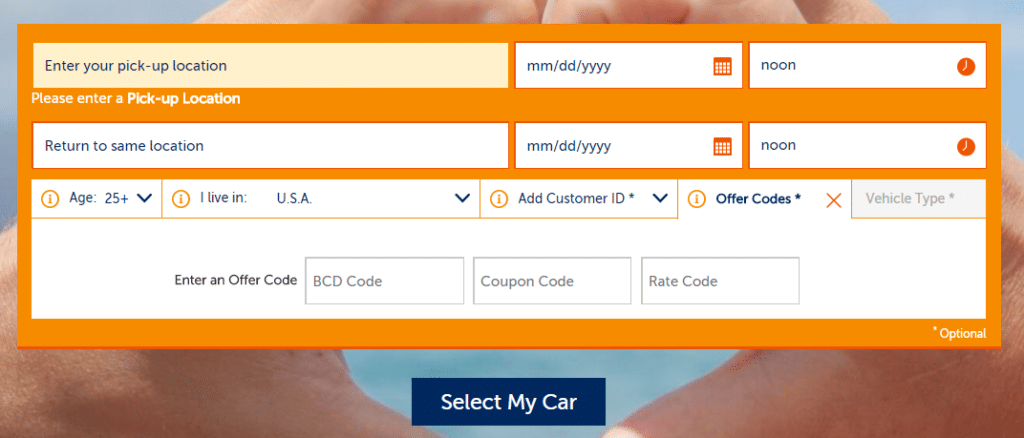 Budget FastBreak
Like most major car rental companies, Budget has a complimentary loyalty program, Fastbreak. Sign up for Fastbreak, to save time with reservations and rentals by creating your own Budget customer account number and profile..
A Fastbreak profile enables you to automatically apply your personal data and discount information to your reservation, save your vehicle class preference to reserve a car online with One-Click Booking, save your protections preferences to speed you through the reservation process and update most profile information online instantly.
It only takes a minute to sign up. Here is the Fastbreak Registration Link
How to Earn Points with Budget
Budget targets the price-conscious leisure renter rather than the frequent business traveler. Consequently, Fastbreak offers some—but not all—of the benefits associated with it's sister company Avis's Preferred program. However, it usually comes with a lower daily rate.
The Budget Fastbreak is mainly an express rental service rather than a rewards program where you earn points toward free rentals. However, they do have a program called Budget Bucks that allows you to earn coupons toward future rentals.
Budget Small Business Program
Budget also has a small business program. This will allow your small or mid-sized business to save on every paid car rental with the Budget Small Business Program. Enroll for free to immediately receive special rates.
Special rates: Up to 30% off, plus member-only discounts
Earned credits: $3 reward credit for every qualifying rental day
Fastbreak: Free membership. Breeze past the counter and walk right to your car
Dedicated account support: Standing by to help you with all your travel needs
About Budget Car Rental
Budget Car Rental was founded in 1958 as a car rental company for the "budget-minded" renter. Today Budget continues to appeal to value-driven renters by offering quality vehicles and a rewarding rental experience at more than 3,000 locations in more than 120 countries.
Budget is owned by Avis Budget Group, Inc., (NASDAQ: CAR) which operates and licenses the brand throughout the world.
Budget Social Media Links
Frequently Asked Questions: