FYI: We may earn a small commission if you make a purchase through a link on our site, at no additional cost to you. Please refer to our
Disclosure
for more details.
The Lodge at Kukui'ula
2700 Ke Alaula St B, Koloa, HI 96756
Tel. +1 (888) 292-8358
---
Now that our kids are in college and have a more extended winter break, we like to take a family trip the week before Christmas, when hotel and resort availability is better and the Christmas crowds haven't yet arrived.
We hadn't been back to Kauai since our honeymoon, so we thought we would return with the family. After a bit of searching, we came across The Lodge at Kukui'ula. I had never heard of it until it popped up on my list of Inspirato properties.
It wasn't available with my Inspirato pass, so I did a little more looking and was excited to see it was bookable with World of Hyatt points! I quickly logged into my Hyatt account and booked a 6-night stay in December.
We loved everything about our stay here. The home was luxurious, the service was impeccable and there were a ton of activities and things to do. Here is my review and experience at The Lodge at Kukui'ula.
The Lodge at Kukui'ula Review
Even though this property is marketed as a resort destination, I would consider it much more than that. There is no hotel to be found on this property. This is a collection of homes in the private golf and country club community, Kukui'ula.
The homes are located within a collection of neighborhoods that include one to four-bedroom bungalows, cottages, and villas, all with large gourmet kitchens, outdoor showers, luxurious furnishings, and a covered lanai.
As a guest of the lodge, you are treated with the same level of respect and courtesy as the members of this private club.
The Clubhouse at Kukui'ula 
The Clubhouse is where you will check in and is also the central hub for all activities in Kukui'ula. It has a large living room, an event pavilion, a restaurant, and a game room complete with two billiards, arcade games, a shuffleboard table, and darts.
There is a breakfast room where complimentary coffee, muffins, and oatmeal are provided each morning.
Bungalows, Cottages, and Villas
The Lodge at Kukui'ula offers three neighborhoods of vacation rentals within the community. These neighborhoods include three different types of homes: Club Bungalows, Club Cottages, or Club Villas.
The Bungalows come in 1, 2, or 3-bedroom configurations. The Cottages have 2 and 3-bedroom configurations and the Villas are 4-bedroom homes that feature expansive grounds, private pools, and outdoor kitchens.
We booked a 3-bedroom Bungalow which was perfect for our family of four.
Amenities and Things To Do
Guests staying at The Lodge enjoy unlimited access to the club's amenities and are treated just as special as the homeowners who own stunning multimillion-dollar residences at Kukuiʻula. 
The club is a "no-tipping" facility and everything is cashless, so all you have to do is sign your name and the charges will be added no your bill. There is no need to bring your wallet or purse anywhere on the property!
Makai Pool Complex
The Makai Pool complex is just steps from the Clubhouse, perched on a slope overlooking the Pacific Ocean.
At the top is an infinity-edge pool with loungers resting on the swim shelf for soaking up the sun. Below, is a large saltwater lagoon pool with a beach entry that is in front of the Makai Grill + Bar.
Beaches
The one thing missing from the Lodge at Kukui'ula is a resort-style beach. There are a couple of beach options to choose from, but you will not have the typical resort beach set up where you walk out of your room to a private beach area with lounge chairs, food service, a bar, etc.
There are two primary beaches to choose from Poipu Beach and Kukui'ula Harbor Beach. If you decide to go, the Club will provide umbrellas and beach chairs for you to take with you.
Poipu Beach
Poipu Beach has been ranked as one of the top beaches in the United States and is only a few minutes away by car. It's a public beach so it can get pretty busy, but is a good spot to go to wade in some calm water and hang out with some resting sea turtles.
Kukui'ula Harbor Beach
Kukui'ula Harbor Beach is just a short walk from the Clubhouse and is a much smaller beach with a view of one of Kauai's famous Spouting Horn. This is also the launch point for sailing canoes and kayak fishing expeditions.
The Farm
 Another unique aspect of Kukui'ula is the ability to harvest your own seasonal fruits and vegetables at the communal Upcountry Farm. The farm is a 10-acre organic farm where you can pick your own fresh flowers and tropical fruits or gather seasonal herbs, greens, and vegetables for your kitchen.
The farm is open daily from 7 AM – 6 PM. If you don't want to hike up to the farm there is also a Farmstand next to the clubhouse that is stocked daily with produce.
Huakaʻi Outfitters
Huakaʻi Outfitters is the central hub for scheduling your activities while at Kukui'ula. The guides here can arrange paddleboards, kayaks, snorkeling gear, bikes, etc. They can also set up an excursion on a Sailing Canoe or a private cruise on Kukui'ula's 32-foot Yellowfin boat.
We had a Sailing Canoe trip booked on our last day but had to cancel due to weather issues.
Spa and Fitness Center
 The Hi'ilani Spa + Fitness center is an 18,000-square-foot facility that includes private indoor and outdoor treatment rooms, a yoga and Pilates studio, and locker rooms with private outdoor garden showers.
There's also a lap pool and an outdoor wet area that includes a steam shower, lava rock sauna, and hot and cold plunge pools. The spa offers a full menu of treatments, from massages to facials, and body treatments that use locally-made scrubs and oils.
In addition to the spa, there is a fitness center plus a multitude of daily fitness classes, including strength training, yoga, TRX, aqua boot camp, and more.
The Golf Course at Kukui'ula
Tom Weiskopf designed the challenging 18-hole golf course Golf Digest called "One of the Best Courses in Hawaii." After playing it, I would have to agree. The course follows the natural flow of the land through the coffee fields, meadows, and rolling hillsides of Kukui'ula, on what was once a sugar plantation.
The first couple of holes are fairly basic, but they gradually keep getting better until you reach the par 3 hole number 8. From this point forward, the views and golf holes are outstanding. The back nine is one of the most scenic groupings of 9 holes I have played!
Booking with Hyatt Points
We booked our 6-night stay with World of Hyatt points, which range from 35,000 points per night for a 1-bedroom bungalow to 56,000 points for a 2-bedroom bungalow and 70,000 points per night for a 3-bedroom bungalow or a 3-bedroom cottage.
Since we booked the 3-bedroom bungalow, our stay consumed 420,000 points. However, if we would have paid a cash rate it would have been over $17,000 so it was a good use of my Hyatt points.
Hyatt Globalist Benefits
Since this is not a typical hotel or resort property, I did not receive any of the normal benefits I would receive as a Hyatt Globalist. For the most part that was fine, but will an evening flight out, having a 4:00 check out would have been nice. The best they were able to do was 1:00.
Would I stay here again?
If we ever go back to Kauai I would definitely stay here again. The homes were first class, the service was outstanding and the amenities were abundant. The island itself is a little quiet, so don't plan on any late nights, but for us that was fine.
The Lodge at Kukui'ula: Booking Options
Here are a couple of ways you can book a stay at the The Lodge at Kukui'ula
Inspirato Member Referral
If you would like to join Inspirato and gain access to amazing luxury vacation homes and resorts via a monthly subscription model (like I do), please use my referral link below and connect with an Inspirato representative who will hook you up with the latest promotion!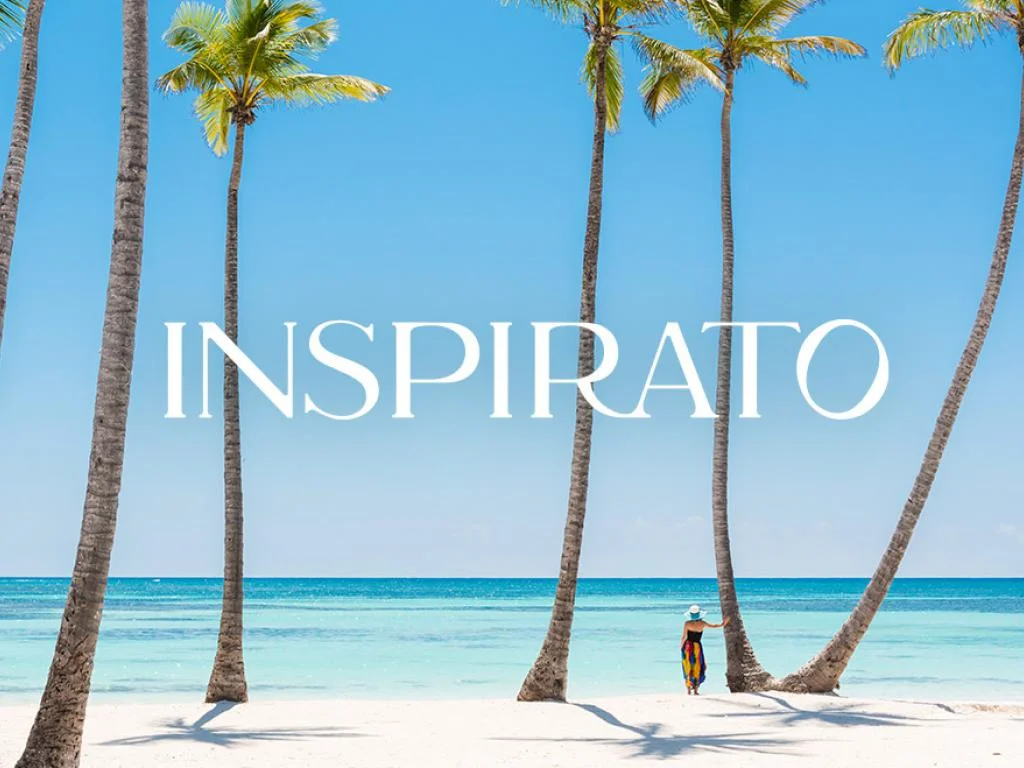 Inspirato Referral Offer
If you're interested in joining Inspirato, use my referral link to learn more about Inspirato membership packages & make sure you are getting the latest (and best) promotion.
Get Referral Offer
Related Content: