FYI: We may earn a small commission if you make a purchase through a link on our site, at no additional cost to you. Please refer to our
Disclosure
for more details.
My wife and I booked a 3 night stay / long weekend at the Faena Miami in October 2023 with my Inspirato Pass membership. The Faena Hotel is ranked as the #1 hotel in Miami by Condé Nast Traveler so I had been looking forward to this checking out this hotel for months.
The following is my review of the Faena Miami Beach Hotel to give you a closer look into this very unique and interesting property, along with some of the pros and cons of the hotel.
Faena Miami Beach Hotel
17875 Collins Ave, Sunny Isles Beach, FL 33160
Tel. +1 (305) 918-8000
Faena Hotel Miami Beach Location
The Faena Hotel is located between 32nd and 36th streets on Collins Avenue, in what is know as Miami Mid-Beach Area. The star attraction of Mid-Beach is the Faena District which is a cultural destination of art, music and food that stretches and one of the most ambitious projects the city of Miami has ever seen.
The Faena hotel is the beachfront center of this district and is the District's primary hotel, along with Casa Faena and the Aman Miami Beach, which is scheduled to open in 2024.
Lobby and Check in
The Faena Hotel Miami Beach opened in 2016 by Argentinian developer Alan Faena. It occupies the former Saxony Hotel, which was a mainstay in the 1950s and '60s for Hollywood icons such as Frank Sinatra and Marilyn Monroe.
The words that best describe the Faena when you walk through the font doors are Bold, Vibrant, and Festive. Everything here is built around art, music, food and entertainment. The entrance feels more like a cathedral than a lobby with gold leaf columns and floor to ceiling murals and doors that open up to a view of a huge gold plated Woolly Mammoth skeleton sculpture.
The hotel brings a little bit of Argentina (and maybe a little Las Vegas) to Miami Beach and all the liveliness that comes with it.
Instead of a traditional "front desk", there are 3-4 concierge style desks in place for check-in. With no lines and very attentive staff, the check-in process was very quick and smooth.
Rooms and Suites
There are 169 rooms and suites ranging from traditional bay view rooms to three bedroom ocean view suites. All of which are designed with high end finishes and a vivid red and turquoise blue motif.
We booked a partial ocean view king room (Room 612). The room featured hardwood floors, a king bed, flat screen TV and a small balcony with two chairs, overlooking the courtyard with views of the ocean.
The bathroom had a large Carrara marble vanity, brass fixtures, Ann Sacks herringbone marble tiles, a large walk-in shower with rain shower head and Tierra Santa amenities.
The room was very well appointed, but I must admit, at 465 sq feet it was a little too small. There was room for a bed and chair, but not enough room for a desk and everything felt a little tight. If I were to stay here again, I would either book a less expensive, but larger, bay view room or a slightly more expensive partial ocean view suite. Both of which provide a lot more space than this partial ocean view room.
Restaurants and Bars
There are three restaurants in the hotel and another at their sister property across the street, Casa Faena. The restaurants in the hotel are:
Los Fuegos: Los Fuegos is on the first floor of the building and connects to the Lobby lounge. It's known for South American live-fire cooking and traditional Argentine dishes (by renowned Argentianian chef Francis Mallmann). It has both an indoor dining room and an outdoor dining area overlooking the pool.
Los Fuegos is open for breakfast, lunch and dinner. Every Sunday there is a Sunday Asado experience that includes live music, three-course asado experience, dessert buffet spread, and two-hour unlimited beverage package.
I was able to watch the chefs prepare for this event, but we had an early afternoon flight on Sunday so were not able to check this out, which I would have loved to do.
Pao by Paul Qui: Pao is an Asian/Latin fusion restaurant with a mix of Filipino, Peruvian and Japanese cuisine. We wanted to eat here Saturday night but did not have reservations, which you will need to book in advance if you want to eat here on the weekend.
Tree of Life: The Tree of Life is their casual dining option that's open for lunch and dinner. They serve small plates and it also serves as the pool bar if you want to grab a drink or listen to live music.
We ate here the first night we arrived since we just wanted something light and casual. The food and drinks were great. We sat at the "couch tables" and split some appetizers and sushi. It was the perfect set up after a long day of travel.
Restaurant at Casa Faena
Gitano Miami: Gitano includes a modern Mexican Restaurant & Jungle Rooftop Lounge. It specializes in Mexican cuisine, offers an extensive selection of mezcal cocktails and is known for its bohemian and "Tulum-like" atmosphere.
It's not in the Faena Hotel, but is across the street at the Casa Faena.
Due to the short nature of our trip and previously scheduled arrangements, we weren't able to try several of the Faena restaurants, but they all looked amazing and I will definitely try them all if we come back.
Faena Miami Beach Bars and Lounges
The bars at the Faena are very active at night, especially the Living Room and Saxony Bar. They include everything you would want and expect from the Miami nightlife. Live music, dancing, bouncers, pretty people and great drinks. My wife and I aren't really into that scene (at our stage in life) so we passed, but if that is what you are looking for, then the Faena has everything you could want.
The Living Room is the primary bar, featuring nightly live music and entertainment, cocktails and small bites set in an atmosphere of plush leopard-clad couches with red velvet accents. It's anything but subtle!
The Saxony Bar is only open on Weekends (Thursday – Saturday). It's the hotel's late night cocktail bar / speakeasy with live entertainment going strong until 3:00 am.
The Tree of Life is essentially the pool bar for the property. It has a very lush, tropical feel and also serves a light menu throughout the day and evening. This was my favorite place to hang out during the day!
Beach and Pool
The beach setup at the Faena is one of a kind and feels like a glamorous private beach club.
It has over 100,000 square feet of carefully manicured beachfront with red striped umbrellas and chairs that "pop" off the sugar-white sand. Unlike many other parts of Miami beach you won't feel the slightest bit crowded here.
This is one of the most relaxing and luxurious beachfront setup's I have ever seen. We loved everything about it!
The pool is located between the hotel and the beach boardwalk and is featured on Architectural Digest's list of the 10 most beautiful pools in Miami Beach.
Tierra Santa Healing House
Tierra Santa Healing House, guests can expect an impressive 22,000-square-foot sanctuary that features one of the largest Hammam's (Turkish Steam Bath) available on the East Coast. Facilities include twelve treatment rooms and an intricate wet spa comprised of eight individual heat, steam and water zones, plus a double-height Hammam.
Faena Hotel Pet Policy – Very Friendly!
This hotel was by far the most pet friendly hotel I have every stayed at (for pets under 25 lbs.). However it does come with a hefty price tag of $250 per stay, plus $25 per night, so it isn't exactly cheap…
When we first entered our room, they had a nice little setup for our dog, Chewy. A furry bed, food and water dishes and some special Faena dog treats that he loved!
The employees were so friendly and nice to our dog. When we would pass someone they would stop, ask what his name is and pet him and fawn over him for a few minutes. This happened with the doorman, the concierge, the waitress, etc… It was almost as if they were trained to take extra car of the little dogs. Chewy was in heaven!
We were even allowed to bring him with us to have dinner (when sitting outside) and on the beach!
Pros and Cons of Faena Miami Beach
The property is great for anyone who appreciates design. But, it's also surprisingly family-friendly for parents who don't want to sacrifice luxury.
Pros:
Great Mid-Miami beach location, just far enough north to stay out of the crazy South Beach scene.
Amazing restaurants
Everything about the beachfront setup
Fantastic Service
Festive atmosphere: live music, beautiful artwork everywhere
Cons:
Expensive
The style and decor may not be for everyone (i.e. animal prints and bold colors)
Some of the rooms (partial ocean front rooms) are too small
Overall, I think the "pros" far outweigh the "cons" and I would definitely stay here again.
Booking Options
Faena Miami Beach Hotel
17875 Collins Ave, Sunny Isles Beach, FL 33160
Tel. +1 (305) 918-8000
Inspirato Member Referral
If you would like to join Inspirato and gain access to amazing luxury vacation homes and resorts via a monthly subscription model (like I do), please use my referral link below and connect with an Inspirato representative who will hook you up with the latest promotion!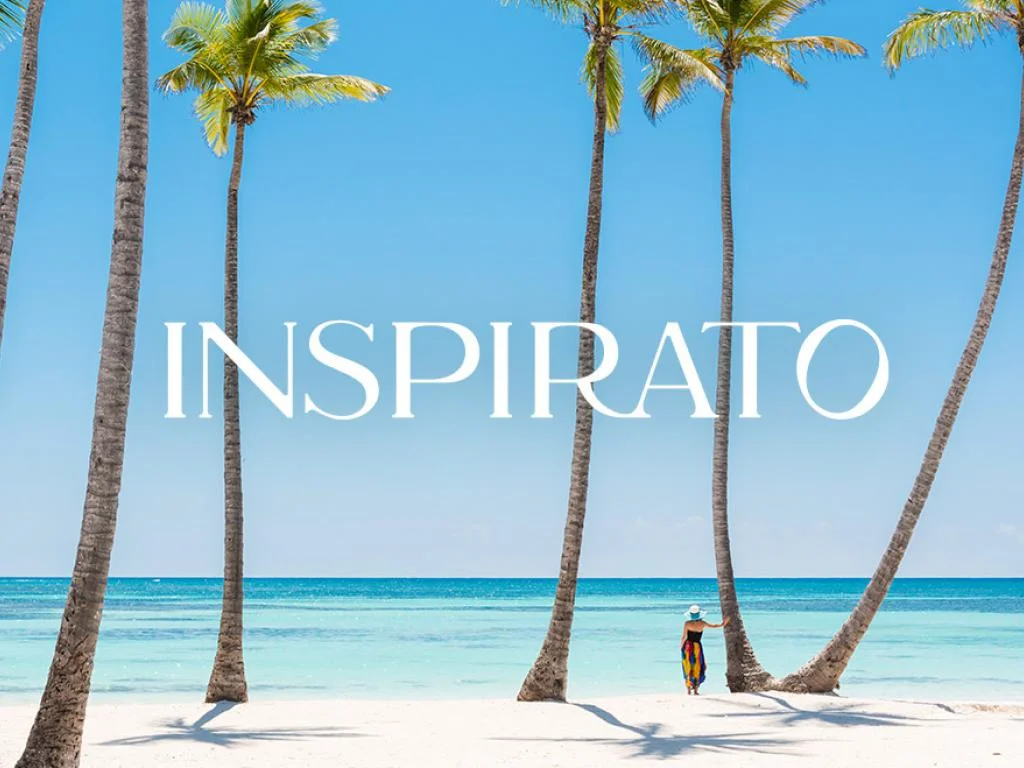 Inspirato Referral Offer
If you're interested in joining Inspirato, use my referral link to learn more about Inspirato membership packages & make sure you are getting the latest (and best) promotion.
Get Referral Offer