Check out these Budget Coupon Codes, Discounts and Promotion Codes to save and get upgrades on your next car rental!
Budget Car Rental Coupons Codes



Budget Coupon Code vs. BCD Code?
A Budget BCD Code is the abbreviation for the "Budget Customer Discount" program. These discounts can range from a limited time offer, to a corporate discount, to a discount for using a particular credit card, to a discount and bonus offer combination with a Budget Travel Partner.
When making your reservation you will see that Budget has a separate field for the BCD Code # and the Coupon Code #. You will often be able to "stack" a discount and bonus offer by using both a BCD Code and a Coupon Code. Just enter or paste the code number in the box and the discount and offer will automatically be applied.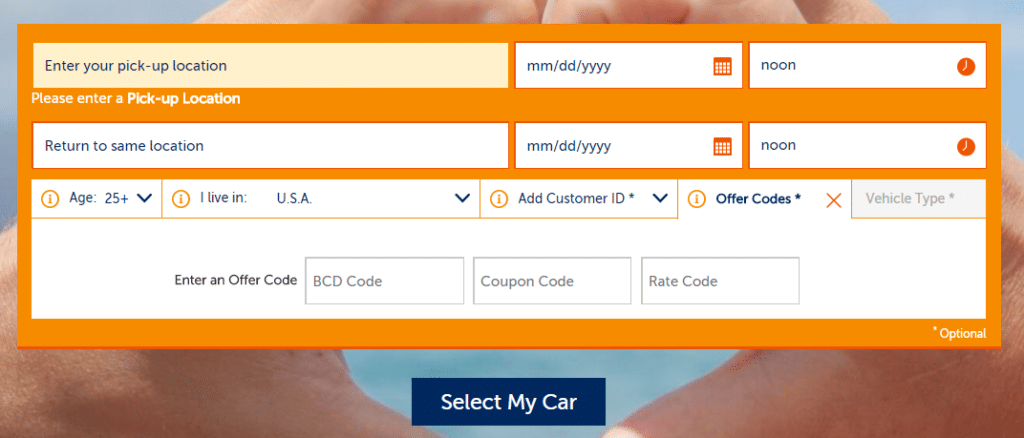 Budget's Loyalty Program – FastBreak
Like most major car rental companies, Budget has a complimentary loyalty program, FastBreak (formerly know as Rapid Rez). Sign up for FastBreak, to save time with reservations and rentals by creating your own Budget customer account number and profile..
A FastBreak profile enables you to automatically apply your personal data and discount information to your reservation, save your vehicle class preference to reserve a car online with One-Click Booking, save your protections preferences to speed you through the reservation process and update most profile information online instantly.
It only takes a minute to sign up. Here is the FastBreak Registration Link
Budget Small Business Program
Budget also has a small business program. This will allow your small or mid-sized business to save on every paid car rental with the Budget Small Business Program. Enroll for free to immediately receive special rates.
Special rates: Up to 30% off, plus member-only discounts
Earned credits: $3 reward credit for every qualifying rental day
Fastbreak®: Free membership. Breeze past the counter and walk right to your car
Dedicated account support: Standing by to help you with all your travel needs
Budget Coupon Codes and Discounts
We are continuously checking the web to find Budget coupon codes, discounts and promotions to allow you to save and earn miles and points on your car rental.
We hope you find one that helps you save (and earn) on your next trip!
Frequently Asked Questions:
Does Budget Offer Military Discounts?
Yes. To recognize the service of U.S. military veterans, active-duty military, National Guard and Reservists, and their families, Budget is honored to provide a military discount on car rental. Save up to 25% off car rentals, simply by being a member of Veterans Advantage.
Does Budget Offer Discounts to Union Members?
Yes. Union Members can enjoy savings of up to 35% off Budget PAY NOW rates when renting a vehicle from a participating location in the contiguous U.S. and Canada. Use Budget Customer Discount (BCD) number V816100 to shop the lowest rates for your next rental.
Does Budget Offer AARP Discounts?
Yes. AARP members receive savings of up to 30% off when they use BCD number Y508501. Plus, enjoy a free upgrade and additional exclusive benefits.
About Budget Car Rental
Budget Car Rental was founded in 1958 as a car rental company for the "budget-minded" renter. Today Budget continues to appeal to value-driven renters by offering quality vehicles and a rewarding rental experience at more than 3,000 locations in more than 120 countries.
Budget is owned by Avis Budget Group, Inc., (NASDAQ: CAR) which operates and licenses the brand throughout the world.
Budget Social Media Links